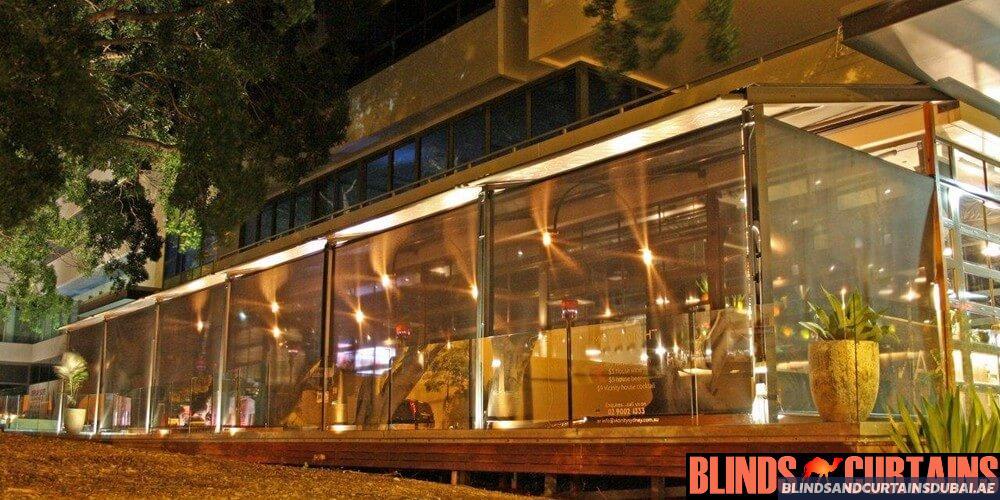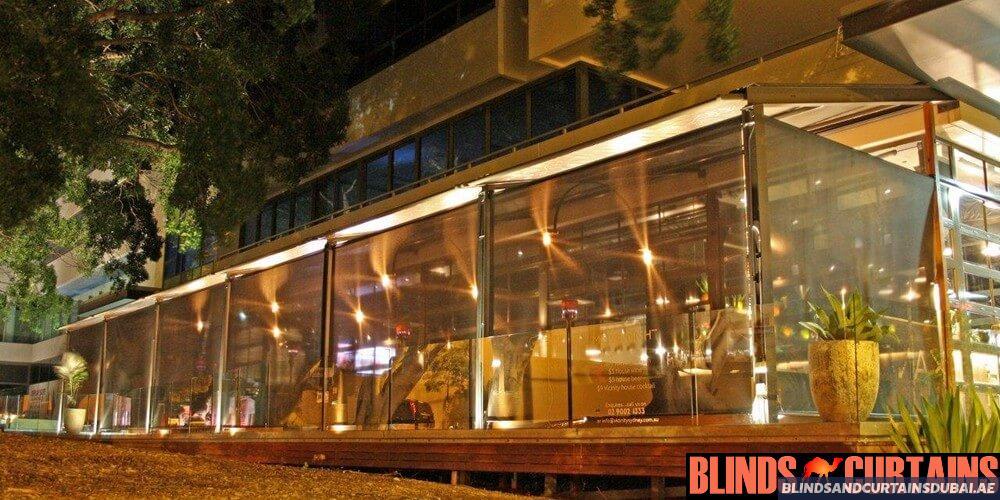 Outdoor Blind—-Ideal For Exterior
Blindsandcurtainsdubai.ae provide an ideal, modern and stylish Outdoor Blinds Dubai to enhance the look of your exterior and living areas. Exterior decoration often draws attention towards various things. Outdoor Blinds Dubai that are available in a versatility of deigns, theme, pattern and shapes at blindsandcurtainsdubai.ae. Using these Outdoor Blinds, you can make your outdoor area into an extra room because these most demanding blinds are highly functional and easy to operate. They are available as motorized operation or as a spring, crank
Outdoor Blinds Types
We have many types of Outdoor Blinds Dubai available at Blindsandcurtainsdubai.ae. All these blinds have its own benefits. These includes,
Venetian blinds-One of the top most feature of this external venetian blind is, it often fitted to windows with 100% block out. This blind can be mounted to the wall in multiple distinct ways, generally motorized.
Spring awnings- This Outdoor Blinds is typically made up from canvas and aluminum. Spring awnings sheathe up and down escort by a rail attached to the wall. These blinds are operated from outside
Roller shutters-Roller shutters can be utilized outdoors on windows or on Door openings. Roller shutters are the best outdoor blind option for all those who need a high level of security. They are good insulators, saving on your power bill as can be motorized.
External Plantation Shutters-For all those areas where level of wind is high, these shutters are the best outdoor blinds for them. It control the level of wind to enter into your outdoor space and also keep privacy from your neighbors.
Shade blinds -These are a good solution with the problem of direct sunlight. These blinds do not really block the view of the space rather block the maximum ultra-violet rays. This popular style of Outdoor Blind comes with both automatic and manual mechanisms providing protection from outdoor weather.
Outdoor Blinds Abu Dhabi Comes With Various Advantages
If you are interested to transform the alfresco into the perfect entertaining area, Outdoor Blinds Dubai is the best option for you as it also help protect you from the wind, rain, sun and insects. They filter the wind passing making your space to remain cool during summers, reflecting the heat as well. Serves also as the saver of electricity bills. They also keep your furniture protected from the dust. For the purpose of complete protection, we have an option of side welded zips which lock the fabric securely into the side tracks, help to make the perfect individual outdoor space. Outdoor Blinds are perfect for BBQ area, Patio Area, Balcony, Front Porch and Windows
We have a wide range of readymade and customized blinds enhancing the aesthetics of your exterior. Vertical blinds creates a private outdoor environment that is comfortable and sheltered. Outdoor Blinds being shuttered, fixed or retractable styles. We use durable and long-lasting fabric, withstanding elements easily.
We at blindsandcurtainsdubai.ae provide you cost blinds and our Outdoor Blinds Dubai has a wide range of colors and styles complimenting your type of space.