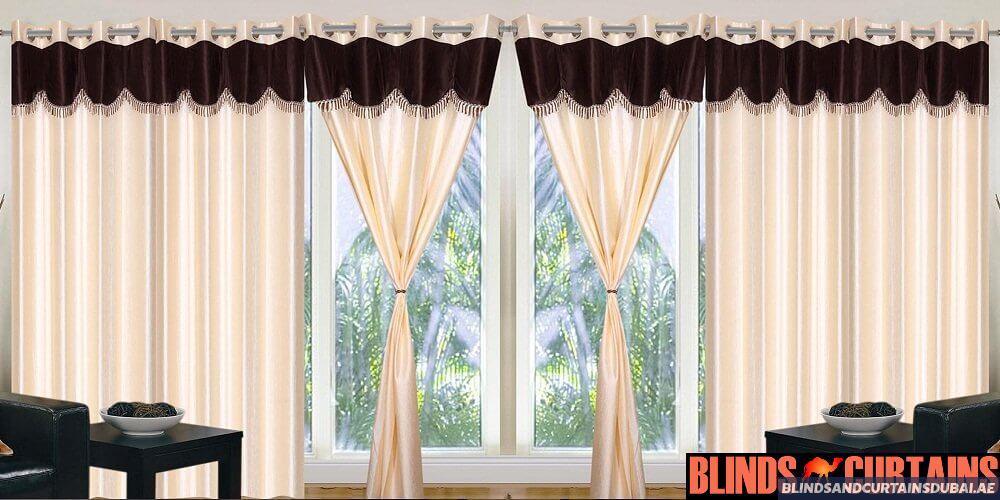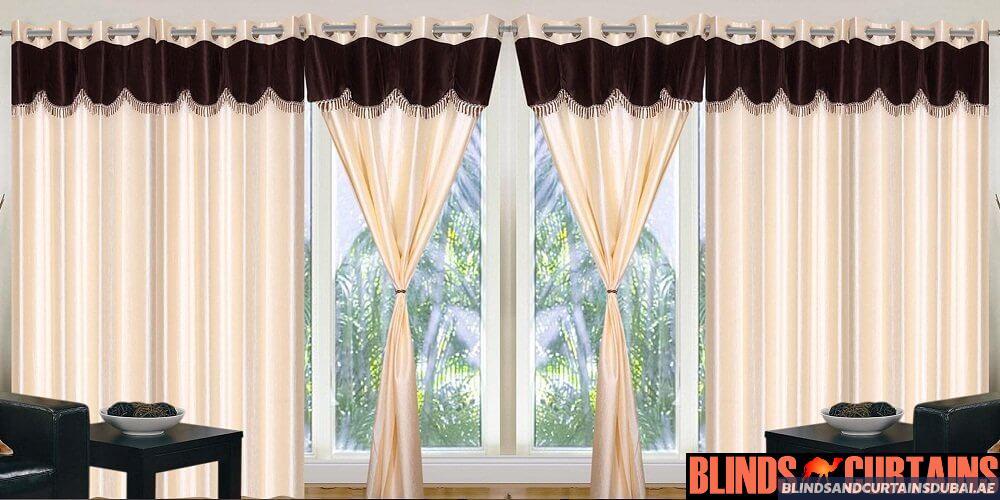 Home Curtains Dubai – A Complementing Window Solution
A room gets its complete look by a curtain if chosen correctly. They are a form of a complete window treatment also completing the overall appearance of the home.
Home Curtains Dubai are a great addition to your home areas such as your bedroom and living room, creating a soothing ambiance as well as providing a complementary and attractive look to your room's décor.
Now you might wonder if it is worth the time and money to buy home curtains in Dubai. Then you should have look of what blindsandcurtainsdubai.ae made Home Curtains Dubai provides you.
Home Curtain With Outstanding Fabric
We have a large of these Home Curtains In Dubai with quality fabric. Some of the curtains are as follow,
Grommet curtain: These curtains are made from heavy material fabrics with a metal rod. This type of curtains are economical and easy to handle.
Sheer curtain
These curtains are the best source of light filter in simple and unique style.
Top tabbed curtain
Tab top curtains are elegant designed with best quality fabric enhance the look of your interior especially bedroom.
Blackout curtain: Are you for dark room for privacy and your morning extra sleep? We offer our customer with the unique and appealing variety of these curtain. It is preferred to be hang on to style your living room, dining room and especially bedroom for the sake of privacy. These curtain help repel noise and light effect. We have introduced Nursery blackout curtain and kid blackout curtains in smooth fabric and finest color.
Office curtain: The optimum selection of office curtain can make your office to look peaceful as well as attractive.
Benefits Of Home Curtain Dubai
Temperature control
We are the best home curtain shop Dubai that provides temperature control thus saving the electricity bills, as keeping the warmth out in the summers and providing a warm atmosphere inside the room in the winters
Privacy
Home curtains Dubai are quite recommended for the houses with a densely populated locality to protect the inside view from the prying eyes.
Dust control
Home curtains Dubai your rest areas is highly preferred as it keeps out dust from piling up.
Light control
Curtains provide the function of filtering the amount of light to enter in your room, this also impact the usage of electrical appliances during different weathers.
About Our Company
We have versatility of designs, quality fabrics, attractive colors, optimum theme, elegant patterns and standard size of home curtains in Dubai. We also deliver the product in Abu Dhabi and in all the entire UAE.
Now you should be worried about getting the right color and patterns to complement your interior. We provides customization in home curtains Dubai according to your need, in variety of styles, colors and patterns that enhances your room's décor providing you with an eye catching appearance.
We give preference to customers satisfaction, that is the reason always pay attention toward the product reliability.