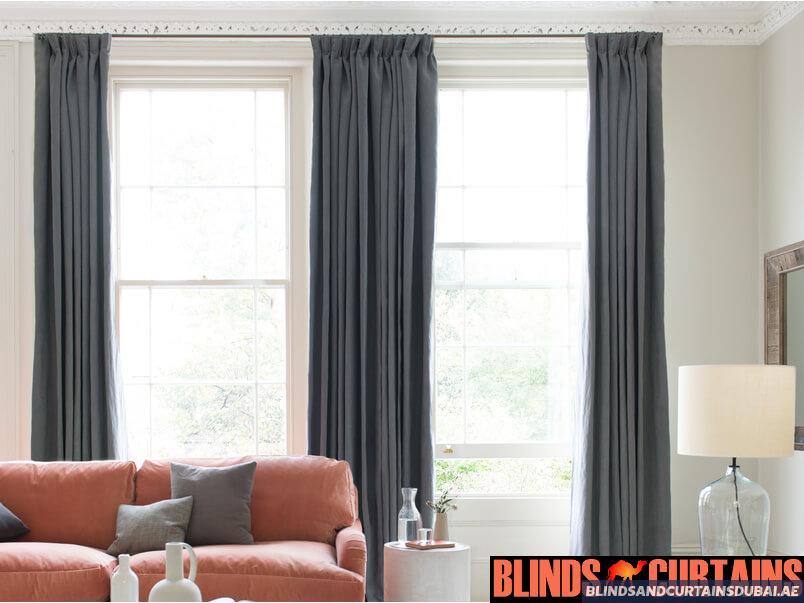 Made To Measure Curtains Dubai
What a great treat it is that you can buy amazing fabric curtains that also custom made, as per your choice of material, your choice of designs and your choice of colors and prints. We at blinds and curtains Dubai offer and deliver best quality Made To Measure Curtains. These curtains are best for the domestic settings and for offices too. These Made To Measure Curtains Dubai will be made exactly as per your provided specifications, size and dimensions. Our rates for Made To Measure Curtains Online are very economical and can be afforded by anyone with the budget constraints. We have huge variety of fabric options that you could choose among for Made To Measure Curtains Dubai. Our curtains have variety of color options too. We can print any kind of pattern and designs on custom made curtains. Logos of businesses can be printed on the official curtains. We could print animated characters on the curtains for your kind's room. Made To Measure Curtains Online can be made from any kind of material and fabric. These curtains look amazingly classy, beautiful and elegant and makes the appearance of the room presentable and beautiful.
Customized curtains are great addition to your houses and offices. The curtains offered by us are very easy to uphold and maintain as they could be dry cleaned and our amazing quality of fabrics will keep them new after every wash. Our custom made curtains are very handy and easy to replace. They add beauty, class, comfort, privacy, coziness and warmth to the rooms.
Made To Measure Curtains Near Me
We offer custom made curtains for:
Houses
Bedrooms
Dining rooms
Kid's rooms
Sitting Area
Living Area
Kitchens
Offices
Meeting rooms
Reception
Main office
Board rooms
Hospitals
Clinics
Restaurants
Motels
Majlis
Fabrics Choice For Made To Measure Curtains Near Me
Cotton
Silk
Linen
Velvet
Synthetic
Lace
York curtains
Buy Made To Measure Curtains Online From Us
You are looking to restructure and remodel your house and office windows, you have landed to the right online place. We offer variety of amazing quality curtains across Dubai and Abu Dhabi having different subtle, decent designs, cheerful and lively colors, and are man-made using the best material. We are the best supplier of all the curtains. Our representatives can visit your place to show demo of different curtains and help you choose best for your rooms. They can also take measurement so that perfect size curtains could be delivered at your doorstep. We also help in the installation of curtains by our trained staff.
So feel free to call us at 0566-00-9626 or drop a mail at info@blindsandcurtainsdubai.ae