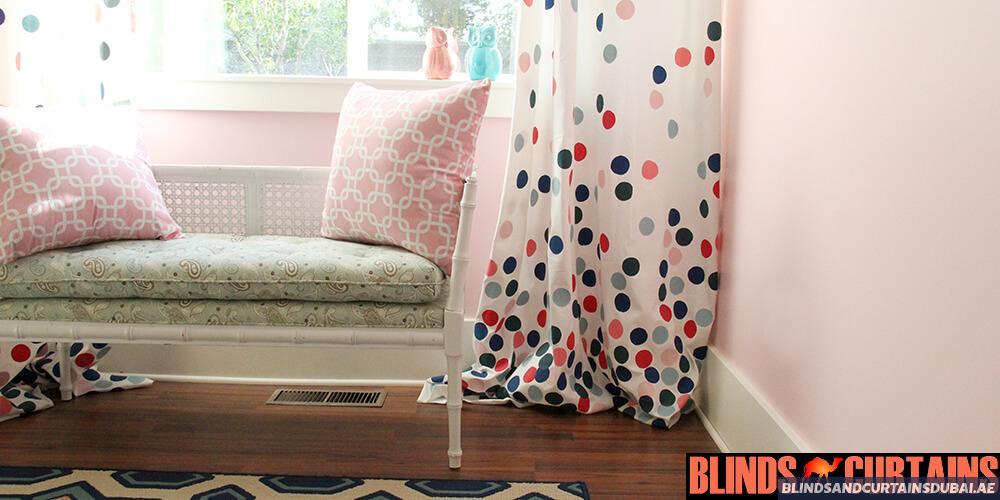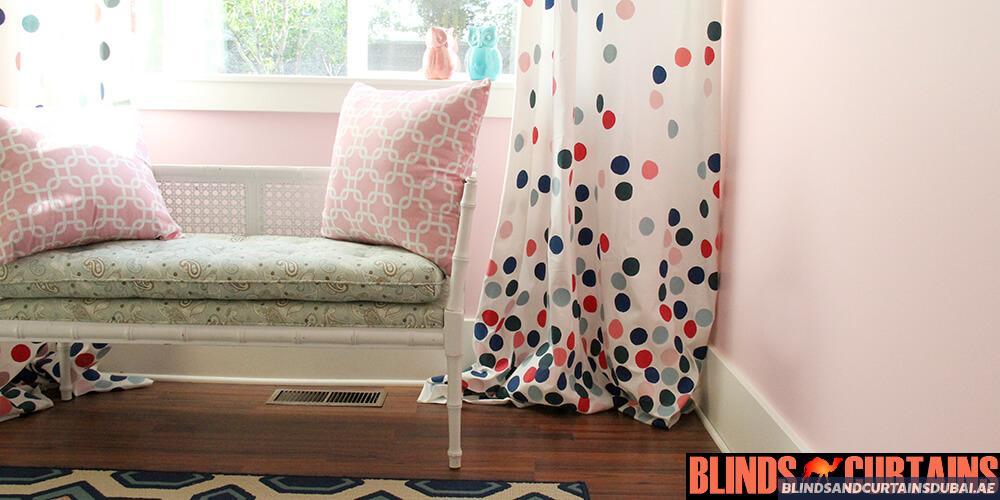 Beautiful Printed Kid's Room Curtains Online
When you are choosing a curtain for your kid's room, the most important is to implement and install curtains that are attractive, funky and catchy that your kids would actually like and will be happy about it. Usually kid's room is decorated using bright and vibrant colors that are attractive for the kids and also fulfilling all the benefits by keeping the light out of the room and keeping the room cozy and warm. Kid's Room Curtains offered by blinds and curtains Dubai are available in beautiful and funky prints, designs, colors and patterns. Kid's Room Curtains Dubai are available in different variety of materials. Cleaning of Kid's Room Curtain is the main basic issue because kids while playing around might touch the curtains with their dirty hands and make a huge mess. Best curtains material that suits for kid's room curtain online are cotton curtains because they are lighter and easier to maintain and clean by washing when get dirty. Curtains helps keep the lights out which helps the kids to sleep in peace. Kids are easiest creatures to distract specially while they are studying and park is just outside their room window and they see other kids playing while they are studying. Curtains help them concentrate on one thing at a time, they won't be able to look out and will study with complete concentration. Kid's Room Curtains Online for boys can have prints of their super hero's or cars and girl's rooms could have the curtains which have flowers and princesses printed on them.
We at blinds and curtains Dubai could also make custom made curtains for your kid's room, matching the curtains to their rooms cartoon theme. Dimensions can be made as per your suggestion and colors could be definitely of your choice. We could also print kid's names on top of the curtains to make them more customized.
Types Of Kid's Rooms Curtains Dubai
Motorized curtains
Blackout curtains
Manual curtains
Perks Of Buying Curtains From Us
We offer Versatility of designs, fabrics, patterns and themes for the kid's room curtain.
We offer wide range of custom made and also readymade curtains for the kid's room.
Our quality is undoubtedly amazing and speaks for itself.
Easily washable and dry cleaned and turn out to be new every time
We can make anti fire curtains for your kid's room.
We also provide curtains alterations, amendments and we can move your curtains from one place to some other location in low cost.
We offer beautiful curtain jewels to make your curtains look more gorgeous, attractive and vibrant.
We offer Competitive and flexible prices.
Our curtain material is durable and long lasting.
We take single curtain and bulk order too.
Doorstep delivery and installation all across Dubai and Abu Dhabi.
Our quotation includes product, sample checking, and delivery and installation charges.
Our products match your budget, style and requirements.
About Blindsandcurtainsdubai.Ae
We are the largest importers of curtains in the entire region of UAE our brand is largest in importing curtains of all type. All the designers are experienced and workers are hardworking towards their work. We never compromised with quality which we deliver to our customers because our quality speaks itself. All the material we use is guaranteed never been retired soon. We also customize on clients demand. We also make anti-fire curtains for safety of the product. We also provides our customers, the in-home consultant service so our expert will guide and suggest you the best Curtains For Kids Room Dubai according to furniture. All the kid's curtains are budget friendly and available in all color, size, and designs. For more queries, log on to Blindsandcurtainsdubai.ae.
There are countless options for kids' curtains which includes printed curtains; contemporary curtains of cartoon characters, alphabet curtains or curtains of any unique topic are to be had within the marketplace. You may add amusing accessories to the curtains to liven up kids' room. Kids like vibrant and delightful shades for the curtains. So usually preserve in mind the selection and hobby of your youngsters at the same time as you'll deploy curtains in your youngsters' room.