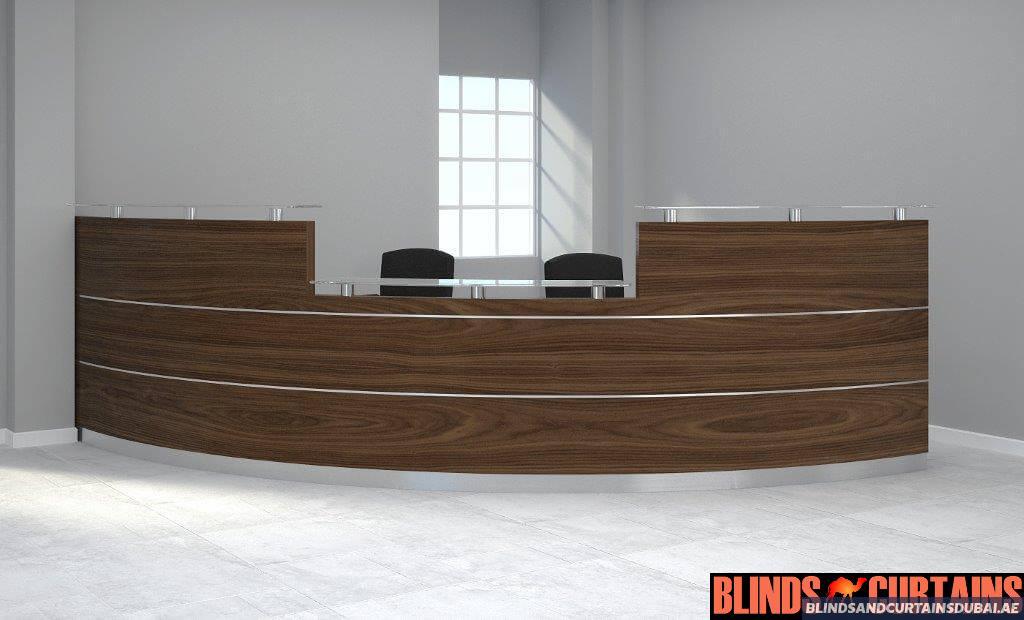 Our custom-made reception desks can be made to your exact requirements. If you would like to provide an image of a reception desk style that you like along with your measurements, we will gladly have our experienced consultants work with you in providing a design to suit your requirements and price within your budget. Our Bespoke Reception furniture option allows you to create a lasting impression using high-end materials including Corian, Marble, Laminate and a range of Timbers or a mixture of finishes, to create visually a impressive piece of furniture, your options are almost limitless.​
We takes great pride in each product that we hand craft in the UAE. We have a solution for any office space, retail store, reception area and much more. Our reception desks, point of sales counters, reception counters, and cash wraps are made from various species of wood and custom cut sheets of metal. Each product is a masterpiece and will be the focal point at your business.
We have some of the most experienced artisans the office furniture and retail store furniture industry has to offer. We use a combination of materials such as reclaimed wood, high-pressure laminates, and various metals. Each product that we fabricate is a masterpiece, built to last a lifetime. We have a solution for any retail store, office, boutique store, home office and much more. We have fabricated custom office furniture and retail furniture for companies such as Barry's Bootcamp, Tough Mudder Bootcamp, Trick Tools , Pinecrest, etc.