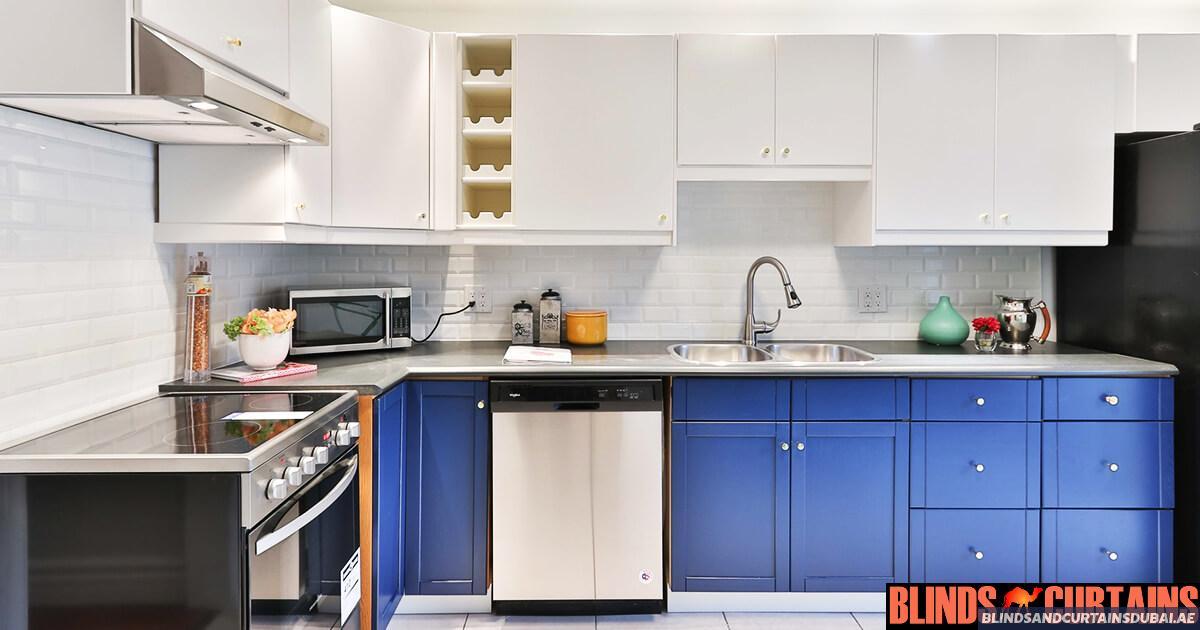 Custom kitchen cabinets
From the type of kitchen cabinet to the cabinet door and hardware, there are a plethora of options to consider when choosing kitchen cabinets. Here are some of the most common options.
Types of kitchen cabinets
Base: These are the standard cabinet in most homes and are below the countertops. They are 24 inches deep and 36 inches tall. You can customize the size to increase the depth for additional storage. They contain one drawer with doors and shelves below or three to four stacked drawers.
Wall: Wall cabinets are 12 to 18 inches deep and are installed above the counters and stove. If installing wall cabinets, choose a height that makes them convenient for you.
Tall: Tall cabinets, typically used for pantries, range from 84 to 94 inches tall. They provide plenty of space for dry goods or cleaning supplies.
Specialty Unit: Maximize the square footage of your kitchen with some specialty unit cabinets, which are commonly placed above sinks, hutches and bottle racks.
Kitchen cabinet grades
Stock: Stock cabinets have a durable finish, but there are a limited number of styles, finishes, accessories and hardware. However, they are usually in stock and the cheapest option.
Semi-custom: Semi-custom cabinets are a stock-custom mix. They're built to suit a wider selection of doors and finishes. Schedule at least a month for delivery.
Custom: These are the most expensive, but you get what you pay for. Completely custom cabinets can be designed to match the exact specifications of your dream kitchen. Allow a minimum of six to 10 weeks for the cabinetmaking and delivery.
Kitchen cabinet doors
Slab doors: These doors are usually one piece, and typically made of plywood or medium-density fiberboard.
Plank doors: Made of solid wood, plank doors may include decorative patterns.
Frame-and-panel doors: These include a frame around a central panel. The panel can be squared, arched or rounded on top, depending on the homeowner's style preference.
Frame-only doors: This is just a frame that supports glass panes. They add an elegant touch to any kitchen.
Hardware options
The Rugs Abu Dhabi collection is a part of Amerock Hardware's AmerockNOW, collections designed to capture the essence of trending regional styles. (Photo courtesy of Amerock Hardware)Knobs, pulls and hinges come in a variety of styles and finishes. Amerock Hardware, the leading manufacturer of cabinet hardware, says the following are their most commonly requested finishes:
Satin nickel, oil-rubbed bronze, black bronze, dark oiled bronze.
Other finishes include:
Pewter, tin, copper, chrome, iron, brass