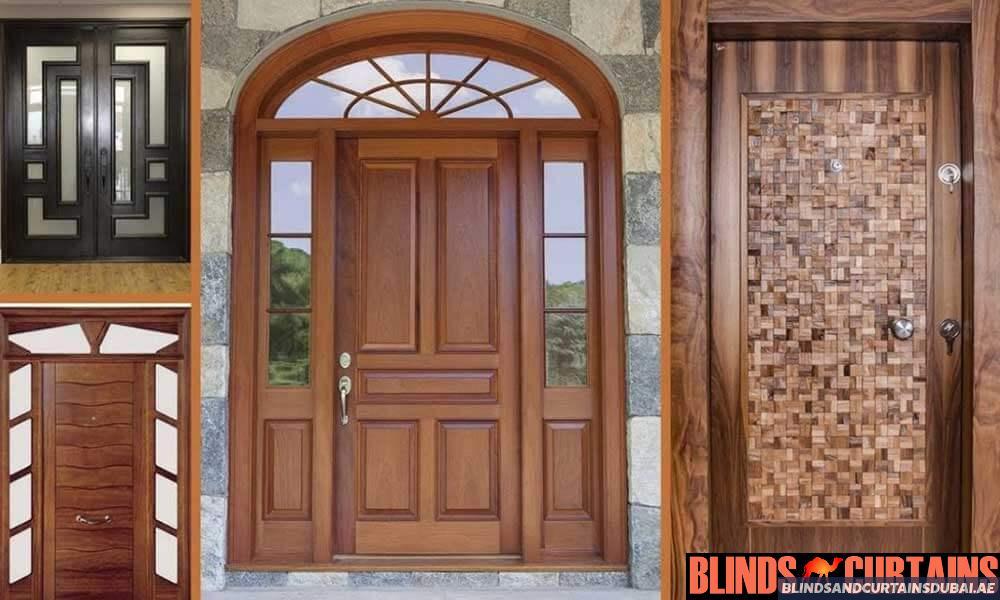 Eye Catching Designs Of Custom Made Door Dubai
Doors are the barriers that helps in securing the privacy of the indoor space. Whether it's the entrance of the place of doors used between the separations of the rooms. Doors are important and main part of any place be it a residential place or commercial place. The basic probing needs to be done before choosing any door. The basic questions need to be asked are do you need a door for indoor or outdoor (entrance)? After this basic question comes other concerns, what should be the material, shape, design and color of the door? The material to be used in the making of the door is very concrete decision to take. There are several types of doors that could be chosen on the basis of requirements. We at blinds and curtains Dubai, offer multiple varieties of materials that you could choose for your Custom Made Door. You can order Custom Made Door Dubai that are wooden and engraved and could also choose plain wooden doors. Custom Made Door most common and famous are in wooden material as the wooden doors looks traditional, elegant and classy.
Mostly outdoor or entrance doors needs to be made from the robust and strong materials that are wood, steel, iron or aluminum. The reason for installing these material doors is that bad weather and rain will not harm the doors and would last for longer period of time. Custom Made Door Dubai give you the option of installing door of your choice of colors, themes and designs.
Two Basic Types Of Doors
Exterior doors
Interior doors
Material Types Of Best Custom Made Door
Wood
Aluminium
Metal
Steel
Iron
Aluminium
Vinyl
Types Of Doors On Basis Of Mechanism
Sliding Door
Composite Door
Swinging Door
Revolving Door
Folding Door
Buy Custom Made Door From Us
If you are residing across Dubai and Abu Dhabi and looking to install the Best Custom Made Door for your entrance, your kitchen, bathroom or rooms we are the best option available at your service. We also provide custom made doors for the commercial areas like restaurants, cafes and offices. We have amazing characteristics that makes us best choice among other flooring suppliers.
Our doors are available in reasonable cost and in variety of materials, patterns, colors and designs.
Our doors have amazing qualities which makes them durable and a reliable choice.
We offer our products in single piece and in bulk too.
We do not compromise on quality thus we have quality assurance tests in every step.
We will deliver your choice of product at your door step and our representatives can even give the installation services for these floorings.
Our quotation includes all the delivery, installation and product charges.
For your orders and any queries you can reach us through
Email: info@blindsandcurtainsdubai.ae
OR
Contact number: 056-600-9626.